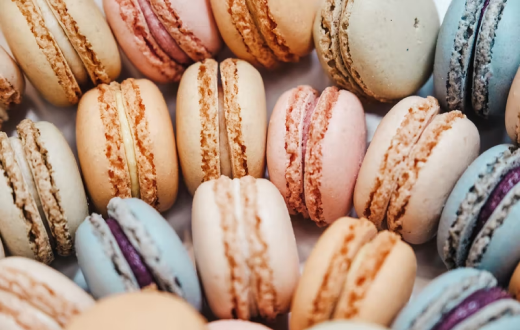 Preparing macarons may seem simple, but I have come to realize many cooks make grave mistakes, especially when selecting the best machine on the market. Gone are the days when you had to depend on human resources to get the work done. Innovation and modern technology have played a focal role in ensuring you get the latest, updated, and functional machines to help you with the macaron preparation. This has been a complex subject for many. Fortunately, the information we have explained below will guide you in buying the best macaron machine that suits your needs.
The Necessary Equipment for Perfect Macarons
You may rush to the market to get the best macaron machine, but you should also know some critical equipment to help you quench your cravings with the perfect macarons. This may feel overwhelming at first, but with time, you will get used to all that needs to be done and the equipment you need. Here is the list I researched of the most necessary pieces of equipment you need for that tasty macaron:
Kitchen scale – You will need this device to ensure accurate ingredient measurements. Precise weight and measurements contribute significantly to how your macarons come out. The market is filled with these products, so I did not have a hard time finding the best kitchen scale.

A mixer – Mixing the egg white by hand can be challenging and time-consuming. A hand or standalone mixer will make the work easier.

Round tip – I have always desired to create perfect French macarons. This equipment, in collaboration with a piping bag and parchment paper, helps me professionally shape my macarons.

A mixing bowl – Many people assume any bowl can do, but we recommend getting a stainless or glass one to ensure your meringue holds its form.

Oven thermometer – Oven temperatures can sometimes mess with your macarons if not careful. You need to bake your macarons at a particular temperature, and the only way to achieve that is by using an oven thermometer. Fortunately, most conventional ovens have an in-built thermometer for temperature regulations.

A sifter – Sifting is essential in ensuring consistency in the dry ingredients you use in your baking. Macarons' delicateness means that small lumps of almond flour can damage their fluffiness.
The Benefits of Using a Macaron Machine
Saves Time
Time is of the essence in any baking attempt, especially if you cook macarons for commercial purposes. You need to save time in your business and even at home. I realized that using this machine saves me substantial time that I invest in other critical aspects of my enterprise. You should also buy this machine to save time in your macaron baking process. The number of pieces you or your employees can do by hand is far below what a reliable machine can help you bake in an hour. Saving time in business is incredibly essential.
It Can Save You Money
Buying a macaron machine may seem like a costly investment at first, but it can save you money both in the short and long run. One factor contributing to such equipment's money-saving benefit is that you will need to employ fewer people and still have the same or more work done. I remember before we bought the machine, we needed about 25 employees. However, after getting the machine, we only require about five people to complete whatever job that needs to be done. That means we have cut off employee salary expenses by a significant margin.
Easy to Use
Most macaron machines are manufactured with clear usage guidance. The buttons are properly marked-out to ensure you do not get confused about what you should press for a particular function. Such convenience led me to research the market to get the best machine.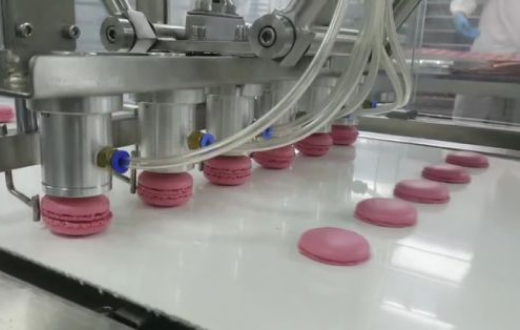 Factors to consider when buying a Macaron Machine
The Price
One of the critical considerations I made when purchasing my machine was how much I had to spend on such a product. Macaron machines have varying prices, depending on size, power consumption, design, and model. Therefore, you must know how much is available on your budget to get such equipment for baking purposes. We advise you to understand your financial capabilities are different from other macaron makers needing these machines.
The Brand's Reputation
Macaron machines are manufactured and offered on the market by different brands. Nonetheless, not all the machines on the market come from reputable brands. It is vital to check the company's reputation to get a product whose name on the market has a positive image. You can scroll through online reviews and comments on different macaron machines to find one with the most positive sentiments from previous and current users. Alternatively, one of the best options for buying from a reputable brand is through referrals from people close to you.
Voltage
Macaron machines need power to run. Manufacturers produce these products with power requirements in mind. Purchasing a machine with high power requirements will significantly increase your overall home or business utility bills. You can get macaron baking equipment with less voltage, but you must also ensure it is effective and efficient. Additionally, you should check your state's commercial voltage to ensure the machine you get complies with the power regulations.
The Available Space
You should be sure how much space you have in your business or home to set up a macaron machine. This consideration is crucial because these machines come in different sizes and shapes. We recommend you get accurate measurements of your working station to ensure it is adequate for the machine you intend to purchase. Fortunately, the use of a traditional tape measure has been overtaken by time. Today, technological innovators have developed some mobile apps to help you get the most accurate space measurements.
The Macaron is a delicacy and one of the best desserts for many people globally. If you fall under that category or want to boost your macaron enterprise, you must ensure you have the right tools for the job. In the information above, we have explained the best macaron machine buying guide. Nevertheless, the machine will only handle the baking part of the macaron preparation process. This is why you need the pieces of equipment listed above.