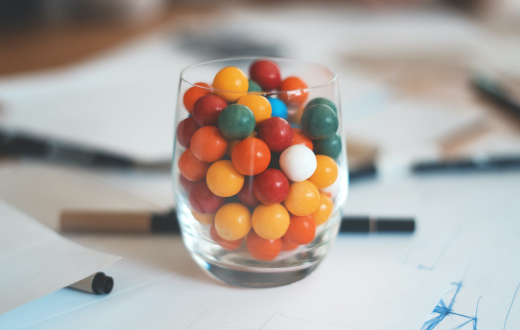 You've been chewing it since you were a kid in all sorts of varieties, whether its berry flavored, banana flavored or sour. I'm sure you're used to having to go to the store or vending machine for your bubble gum, but this article will show you how to cut out the middleman and make your own bubble gum at home.
Let's start with a few things you'll need.
Ingredients for Homemade Bubble Gum
You're going to need:
On gum base
You might have seen this one on the list and wondered where to get bubble gum base. You can buy it in a kit or you can make your own.
Here's what you'll need:
With that said, there's a couple of ingredients on this list that you're probably not used to buying. I'll clarify why you need these ingredients.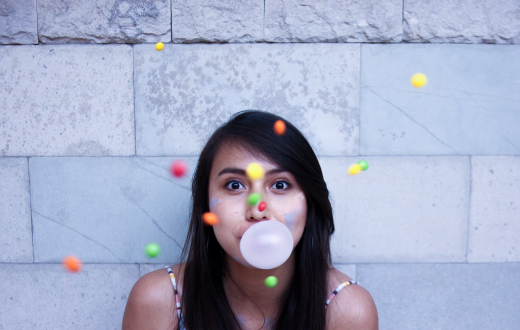 Why Do I Need Glycerin to Make Bubble Gum?
You'll want to follow these directions closely so that your bubble gum can have the best texture and flavor.
You need glycerin because it acts as a softener, which helps ensure that your bubble gum is flexible. It also helps your gum stay moist, because who wants dry bubble gum?
Why do I need citric acid to make bubble gum?
Citric acid enhances the flavor of your chewing gum, especially when you're adding a fruity flavor to your bubble gum.
What Are the Steps to Making Chewing Gum?
Now that we've gone over what ingredients and tools you'll need, let's take a walk through the actual process of making chewing gum. Here are the steps:
Make your homemade gum base if you've gone this route.

Combine gum base, citric acid, corn syrup, and glycerin. You'll then put this mixture in the microwave for about 45 seconds.

Cut some parchment paper into small squares.

After 45 seconds, take the gum mixture out, stir it, then put it back in the microwave. You're going to keep microwaving it in 5-10 second intervals until it's melted.

Add your fruity flavoring.

Add your food coloring. This is not required but it sure is fun!

Get out your parchment paper, and sprinkle some of your powdered sugar onto it (1/4 cup of powdered sugar).

Now its kneading time. Spread your bubble gum mixture on top of the sugar covered parchment paper, add the rest of the powdered sugar and begin to knead. Side note, if you don't know how to do this, this is how you do it: get some powdered sugar on your hands so that the bubble gum mixture does not stick, then keep rolling it until it forms a thick tube.

Now that you have your gum in a long tube, go ahead and start cutting your rope into small, bite-sized pieces (around ½ inch).

Sprinkle it again with powdered sugar.

Set the gum in the parchment paper square we made earlier, then twist it so that it holds its shape.
Voila! Now you have your own homemade bubble gum!
Conclusion
Bubble gum is a delight, and as long as you're willing to invest the time, making your own, it is a rewarding and tasty experience. Try mixing up new flavors when you refer to this recipe. Leave a comment below to let us know how your bubble gum came out!