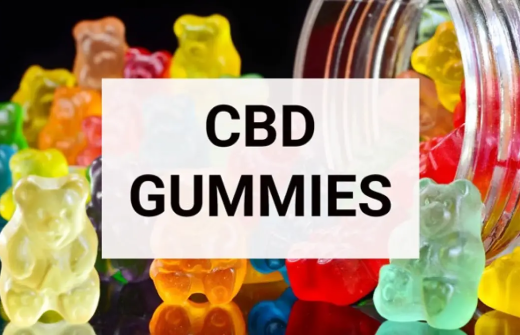 Have you considered buying a CBD gummy machine? Choosing the right gummy machine is an incredible investment, and selecting the right one is important. What exactly is a CBD gummy bear machine? A CBD gummy machine is available in different sizes and can make hundreds of gummies per hour. The best CBD gummy machines produce superior edible products. There are some aspects that you should be looking for when considering this type of machine.
When considering a production line for CBD gummies, remember the footprint where the machine will be operated. For instance, taking into consideration the size of your production needs. Do you need a small-medium or ultra-size CBD gummy-making machine? By asking yourself questions like these, you can be sure that you will get the right machine for your needs.
CBD Gummies
Do you know what exactly a CBD gummy consists of? CBD gummies are edible candies that have cannabidiol CBD oil. These types of gummies are available in different concentrations of CBD. They are also available in different flavors, colors, and shapes. This is an unobtrusive way of ingesting CBD and is marketed by other names. Some of the other names CBD gummies that are marketed include gum drops, gummy worms, gummy bears, and other types of CBD flower-shaped gummies. This type of edible has different features, including these:
CBD Gummy Features
It can be made with CBD oil or CBD butter.

It can be available in isolation or full spectrum.

It can be made with different concentrations of CBD.

It can be made with different flavors or combinations of flavors.

It can be made with or without cane sugar.
It is important to know that full spectrum butter or oil containing CBD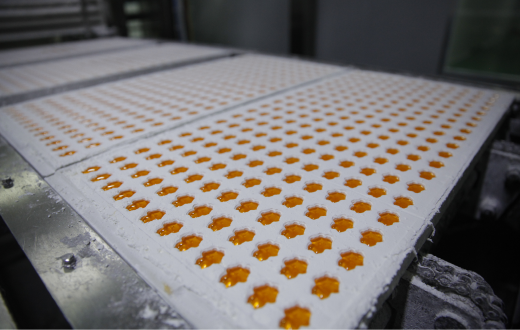 CBD Gummy Machine Buying Guide
CBD gummy machines are capable of handling different types of infusions. Also, the machine that you choose should be able to handle different types of moles. Each gummy mold considered for the machine must be 100% compatible. There are different types of molds that you can choose from, and each mold can be made with different materials.
For instance, some molds are made of special alloy materials. A mold made with an alloy material can be coated in Teflon. There are compatible CBD gummy molds with an ejector mechanism. In addition to this, there are also molds made of silicone, and this option is easier to demount or remove.
Production and Output
Did you know that high-quality CBD gummy machines must be designed with a maximum capacity and ultra-high quality in mind? For smaller-scale production, it is best to select a machine with an output of 5000 to 10,000 calories per hour. Machines with this capacity are usually smaller and have a compact footprint overall. It is essential to know that many of these machines do not have a conveyor belt. If you wish to use minimal manpower when making CBD gummies, it is best to use a machine with a conveyor. A gummy machine like this can be controlled by one or two people.
If you decide that you need to increase your production along the way, but you need a more compact design, then a medium-scale machine may be for you. When reaching out to medium-scale machines, you can expect to make upwards of 60,000 CBD gummies every hour. There are some machines on a medium scale that can make a minimum of 15,000 gummies per hour.
Some of the biggest machines are known to be ultra-substantial. Larger CBD gummy machines can make upwards of 240,000 gummies every hour. These machines are substantially larger, and you need more room in your work area to handle this production line.
Selecting The Best

CBD Gummy Machine
When considering buying a CBD gumming machine, there are some aspects that you should keep in mind, including increased reliability. Each gummy bear machine that you purchase from the manufacturer should come with a basic warranty. Also, consider the following when selecting the best CBD gummy machine:
Production capacity - your

CBD gummy machine

should be able to keep up with the demand of your company. The bigger the company's production needs, the larger a machine you may need to handle the demand. In addition to this, the capacity of production will also have a strong determination for the machine's automation levels.

Requirements for power - not all gummy machines are made the same. Also, each

CBD gummy machine

will have different requirements for power based on your method of production. It is essential to factor in the type of test that you want the equipment to carry out. And this will help to determine a machine's power requirements.

Depositing time rating - The deposit rate is very important because it will help you to keep up with their supply and demand needs.

Operation conditions - Other things that you need to factor in are the conditions of your workplace. This includes any elements that the machinery will be exposed to like high humidity and extreme temperatures. Before purchasing the best CBD gummies machine, it is crucial to know the highest temperature and humidity rating that the machine can handle.

Workplace footprint - have you considered the footprint of your workplace for your

CBD gummy machine

? Normally, the more gummies you intend to produce means that the machine or production line used to make the CBD gummies will be larger and the footprint to set up and operate the machine should be able to handle these aspects.
Common Ingredients for CBD Gummies
Not all CBD gummies are the same, and each one can have a different formulation. Some of the most common ingredients used to make CBD gummies include sugar, fruit flavors, CBD oil, and citric acid. It is possible to use fruit concentrates instead of artificial sources for CBD gummies during the production process. Additional common ingredients used to make CBD gummies include pectin and gelatin. When selecting the best CBD gummy machine, it's important to choose equipment that will help you with the entire process from start to finish.